28 September 2022 | AdrianR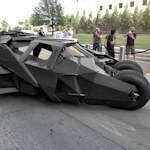 Heinrich first visited the Arc Components Ltd online shop early in 2021, and it took several conversations before realising the bespoke nature of his project, recreating a working replica of the Batman Movie Tumbler from the Dark Knight Trilogy.
Heinrich started his replica control panel selections with illuminated switches that formed custom banks of rocker switches, and he then moved on to the meters and gauges in a classic formation to compliment the aesthetic and period styles of the Batman trilogy. Later he selected core electrical products, including fuse gear, warning lights and brass-levered toggle switches for the finishing touches.
11 March 2017 | AdrianR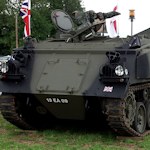 Peter landed at the online store with his ambition to restore his acquisition of a British Army FV432 armoured personnel carrier; from the outset, the rapport between the team and Peter was evident.
Peter started his refurbishment selections naturally with consumables and relevant tools first, moving on to core electrical products, including fuse gear, warning lights, switches, electrical cables, harnessing sleeves and cable clips, before working his way round to internal lighting and external lighting solutions for finishing touches.
11 March 2017 | AdrianR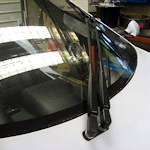 Although this blog post is historically nearly six years old, we find customers like to review it when designing a bespoke windscreen wiper solution on a kit car or sports car front windows, which is good enough reason to revive it and add it to the new project's blog here at Arc Components.com.
"I ended up using Arc Components Ltd as their product range had been referred to many a time on forums and NOVA International; their office was very helpful, answered technical queries and forwarded on scanned technical drawings to allow me to check dimensions. I ended up ordering two possible permutations; Arc-Components.com charges no UK postage on top of the web prices for large UK orders, which helped".
30 January 2017 | AdrianR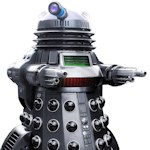 It took several visits and solution discussions at our trade counter before the inevitable question "what the heck are you building, Alan?" arose; the answer was a little unexpected... "A fully functional Dalek", was the reply. The reaction? We could safely say it was more leaning towards: 'One flew over the cuckoo's nest'. Dalek building projects are, after all, commonplace up and down the length of Britain, where every fan of the BBC's Dr Who series secretly harbours a longing to build themselves a full-sized Dalek one day. Most moments like these come and go due to time commitments; in Alan's case, time found its way onto his lap, and he knew exactly what he would do with it!
16 January 2017 | AdrianR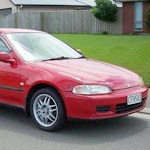 "I got the idea into my head and then bought my donor car. The EG Honda Civic is the perfect platform for conversion to an electric car; the donor car itself wasn't the biggest expense in the project".
Mike is a "time served" technician and now a New Zealand materials and logistics manager who could not put down his toolbox (familiar story?). We salute his green credentials and motivation, and Arc Components Limited has an excellent EV-related product range to meet most needs. With over 25 years of working within the electric vehicle market, the specialist parts knowledge base for enthusiasts and developers is extensive. Proving, without doubt, the future of motoring, albeit in need of technological advancement, is electric.
16 January 2017 | AdrianR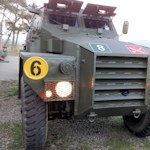 The 1953 MK1 FV1611b Humber 1 Ton Armoured Truck, better known as a Humber Pig (due to its appearance), started its working life not as an army vehicle but as a 1 Ton pick-up truck; the UK Army requisitioned it and re-bodied it with the Armoured Personnel Carrier (APC) body in 1959.
It was designed to carry eight troops, a vehicle commander, and a driver. Powered by a six-cylinder Rolls Royce 4.2L petrol engine, it weighs 4.75 Tons or 6 Tons fully loaded.