1992 Honda Civic EV Conversion, New Zealand - Mike Evans
Monday, 16 January 2017 | AdrianR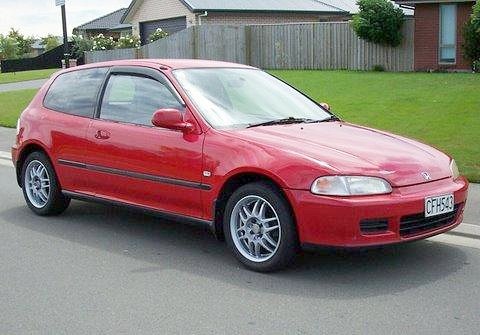 Mike comments "I got the idea into my head and then bought my donor car, the EG Honda Civic is the perfect platform for conversion to an electric car, the donor car itself wasn't the biggest expense in the project. Haven't stopped reading about it and I've lots of time invested in just that, most of the conversion time is consumed with waiting for people to respond and waiting for the parts to land."




Charger: HWC4 Series 96V/20A Charger 220 VAC, onboard. Compact size will fit neatly into the hatch area with Packtrakr battery monitoring system board.
Motor: Advanced DC #203-06-4001 Series Wound DC, 8",
Batteries: 16 Trojan T-105, 6.00 Volt, Lead-Acid, Flooded,
Top Speed: 65 MPH (104 KPH),
Range: 40 miles,
ARC Components products used: Battery Switchgear.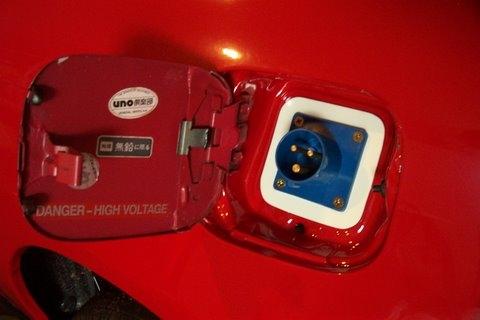 Mike is a "time served" technician and is now a materials and logistics manager in New Zealand who could not put down his toolbox (familiar story?). We salute his green credentials and his motivation, Arc Components Limited has an excellent EV related product range and with over 25 years working within the electric vehicle market, the specialist parts knowledge base for enthusiasts and developers is extensive. Proving, without doubt, the future of motoring albeit in need of technological advancement is electric.
Originally posted: 5th January 2009


Arc Components Ltd footnote comment:
It's good to look back on posts like this to understand the mindset of the electric vehicle community; four years ago the future of domestic vehicles was electric, even though the research and development community was already casting an eye towards hydrogen cell technology. Four years previous to that, we were talking about the fact that especially in the UK, the most we could hope to achieve was hybrid petrol-electric cars. We may as well call this a predictive post, if so it would have to be the prediction that electric vehicle technology will continue to advance, develop and improve efficiency, mainly because hydrogen cell technology so far in 2013 is unproven in its application. Predictions for the future? One spring's to mind, that is... it will be nice to revisit this post in another four years to re-evaluate an ever-changing domestic vehicle market.
This blog post was created: 16th January 2013 and closed for comment 25th July 2015.