Dashboard Meters and Gauges
Welcome to the Durite vehicle meters and gauges section of Arc Components Limited. Here, you will find the highest quality dashboard monitoring equipment to keep your vehicle running smoothly. Our range includes LED-illuminated battery meters, vehicle gauges, and engine management indicators, all of which are off-the-shelf quality solutions.
We offer 12V and 24V DC meters and monitoring gauges, including battery condition, tachometers and ammeters, fuel gauges, water temperature gauges, oil temperature gauges, engine hour counters, and dashboard digital clocks. We also carry associated pod mountings, mounting brackets, and gauge adaptors. Investing in Durite's 12-24Vdc meters and monitoring gauges ensures your vehicle will remain in perfect working order.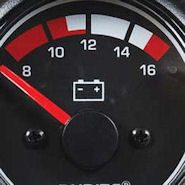 Durite Marine LED Illuminated Gauges
Sealed marine style gauges and meters. Battery, oil, water and fuel level monitor with LED backlights.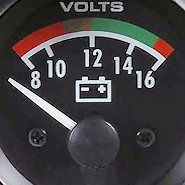 Standard Dashboard Meters and Gauges
Standard and reliable vehicle gauges and meters. Battery, oil, water and fuel level monitor included.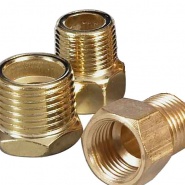 Meter and Gauge Fixtures and Fittings
Gauge and meter fixtures and fitting solutions. Meter mountings, adaptors and identification products.
Section Featured Products