American Wire Gauge (AWG) to MM˛ Conversion Guide
Wednesday, 2 November 2016 | AdrianR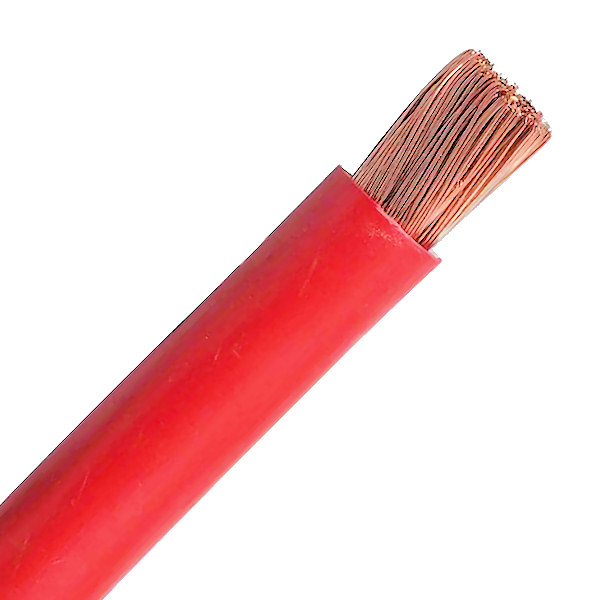 This post is dedicated to an acknowledgement that due to a modern world of information technology and supply chain, circumstances dictate the need to convert wire sizes into a format understandable to a wider global community of mechanical and electrical engineers, specifically for products not purchased from Arc-Components.com that require additional fittings and components that adhere to the UK and metric standards. While the actual required cable and wiring load values must always be sought, whether it be trade, project or DIY application, there is a service need to assist engineers presented with 'country-specific' product information.
Please note: The guide presents AWG in its equivalent Imperial and metric sizes, and the AWG load current (Amperage). The table does not present a metric wire size alternative, it also does not take into consideration metric cable outer construct (standard and thin wall PVC) measurements.
AWG Size Conversion.
| AWG | Inch Diameter | MM Diameter | MM² | Max Current (A) |
| --- | --- | --- | --- | --- |
| 0000 | 0.4600' | 11.684mm | 107.219mm² | 302A |
| 000 | 0.4096' | 10.405mm | 85.01mm² | 239A |
| 00 | 0.3648' | 9.266mm | 67.4mm² | 190A |
| 0 | 0.3249' | 8.251mm | 53.5mm² | 150A |
| 1 | 0.2893' | 7.348mm | 42.4mm² | 119A |
| 2 | 0.2576' | 6.544mm | 33.6mm² | 94A |
| 3 | 0.2294' | 5.827mm | 26.7mm² | 75A |
| 4 | 0.2043' | 5.189mm | 21.2mm² | 60A |
| 5 | 0.1819' | 4.621mm | 16.8mm² | 47A |
| 6 | 0.1620' | 4.115mm | 13.3mm² | 37A |
| 7 | 0.1443' | 3.665mm | 10.5mm² | 30A |
| 8 | 0.1285' | 3.264mm | 8.37mm² | 24A |
| 9 | 0.1144' | 2.906mm | 6.63mm² | 19A |
| 10 | 0.1019' | 2.588mm | 5.26mm² | 15A |
| 11 | 0.0907' | 2.305mm | 4.17mm² | 12A |
| 12 | 0.0808' | 2.053mm | 3.31mm² | 9.3A |
| 13 | 0.0720' | 1.828mm | 2.62mm² | 7.4A |
| 14 | 0.0641' | 1.628mm | 2.08mm² | 5.9A |
| 15 | 0.0571' | 1.450mm | 1.65mm² | 4.7A |
| 16 | 0.0508' | 1.291mm | 1.31mm² | 3.7A |
| 17 | 0.0453' | 1.150mm | 1.04mm² | 2.9A |
| 18 | 0.0403' | 1.024mm | 0.823mm² | 2.3A |
| 19 | 0.0359' | 0.912mm | 0.653mm² | 1.8A |
| 20 | 0.0320' | 0.812mm | 0.518mm² | 1.5A |
| 21 | 0.0285' | 0.723mm | 0.410mm² | 1.2A |
| 22 | 0.0253' | 0.644mm | 0.326mm² | 0.92A |
| 23 | 0.0226' | 0.573mm | 0.258mm² | 0.729A |
| 24 | 0.0201' | 0.511mm | 0.205mm² | 0.577A |
| 25 | 0.0179' | 0.455mm | 0.162mm² | 0.457A |
| 26 | 0.0159' | 0.405mm | 0.129mm² | 0.361A |
| 27 | 0.0142' | 0.361mm | 0.102mm² | 0.288A |
| 28 | 0.0126' | 0.321mm | 0.0810mm² | 0.226A |
| 29 | 0.0113' | 0.286mm | 0.0642mm² | 0.182A |
| 30 | 0.0100' | 0.255mm | 0.0509mm² | 0.142A |
| 31 | 0.00893' | 0.227mm | 0.0404mm² | 0.113A |
| 32 | 0.00795' | 0.202mm | 0.0320mm² | 0.091A |
| 33 | 0.00708' | 0.180mm | 0.0254mm² | 0.072A |
| 34 | 0.00630' | 0.160mm | 0.0201mm² | 0.056A |
| 35 | 0.00561' | 0.143mm | 0.0160mm² | 0.044A |
| 36 | 0.00500' | 0.127mm | 0.0127mm² | 0.035A |
| 37 | 0.00445' | 0.113mm | 0.0100mm² | 0.0289A |
| 38 | 0.00397' | 0.101mm | 0.00797mm² | 0.0228A |
| 39 | 0.00353' | 0.0897mm | 0.00632mm² | 0.0175A |
| 40 | 0.00314' | 0.0799mm | 0.00501mm² | 0.0137A |